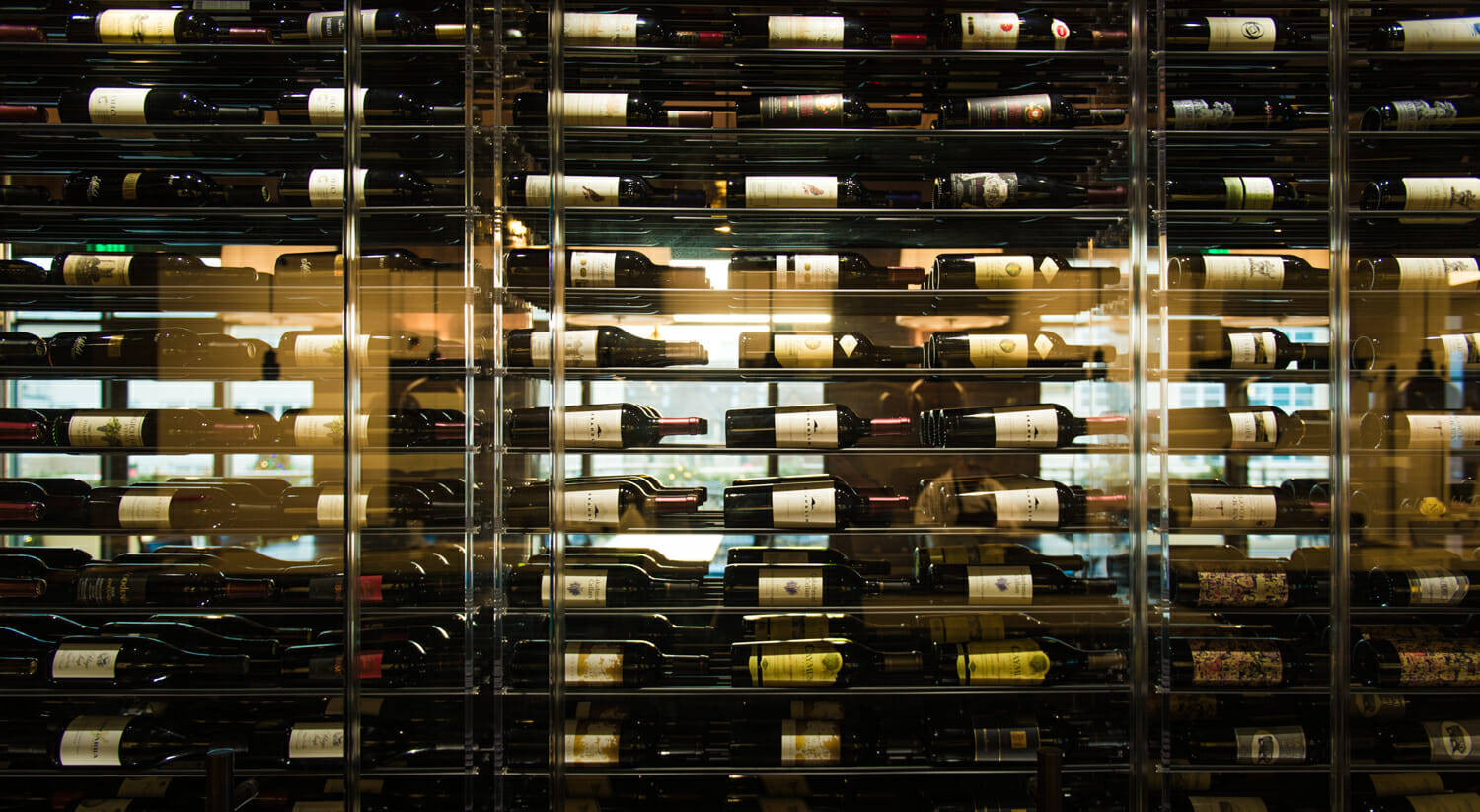 810 Wine Bottles. One Wine Wall.
Our climate-controlled wine wall houses over 800 wines: 30% white, 70% red. Many are cabernets due to the number of smoky, tender steaks on our dinner menu.
We carry some of the finest big name brands from California to France, from Cakehouse Cellars to Kevin Wright.
Our entire wait staff has the expertise to recommend the perfect pairing of wine and steak.
So come dine with a bottle of cab with one of our famous New York Strips at The Statehouse.
Special offer: Dine at The Statehouse from 08/24/2015 to 08/29/2015 and receive a $10 gift card to The Edgewater Spa.