Madison's Place to Celebrate
Elevate your private dining events
The Edgewater invites you to experience our collection of private dining venues. Our private party rooms and restaurants can welcome groups of many sizes from 2 to 200. Plan an intimate gathering in our private dining rooms—The Alcoves at Augie's Tavern, Augie's Table, The Wine Room, or The Chef's Table—with a menu curated by our creative catering team and Executive Chef. For larger gatherings, consider reserving one of our full restaurants, The Statehouse, The Icehouse or The Boathouse.
Events hosted in our private party spaces include milestone birthdays, bridal/baby showers, holiday parties, wedding rehearsal dinners and brunches, cocktail parties, celebrations of life, corporate lunches and company events. This is the place where all your private dining needs are met. Excellent service, amazing views, inspired cuisine and lasting memories. Contact us today about your private party in Madison and event space needs.
*Menus subject to change
The Alcoves at Augie's Tavern
The Alcoves at Augie's Tavern
Named after The Edgewater's legendary former owner, Augie Faulkner, The Alcoves at Augie's Tavern are ideal for intimate parties, small groups or cocktail parties. Settle in on the cozy banquette seating and treat yourself and your guests to our famous hospitality. The Alcoves offer flat screen TVs, sumptuous privacy curtains, and a wall of fame featuring photos of some of The Edgewater's most famous guests, including Elvis and The Dalai Lama. Draw the privacy curtains and hide away from the world, or open them up and spill out into the main bar for more room. Either way, your guests will feel at home – just like Augie would have wanted.
Accommodates 2-20 guests.
The Wine Room
The Wine Room
The Wine Room at The Edgewater offers a warm and stylish dining room for small groups. With elegant plank floors, comfortable seating and a view of our famous wine wall, your next private event will be cozy and enjoyable.
Accommodates up to 35 guests.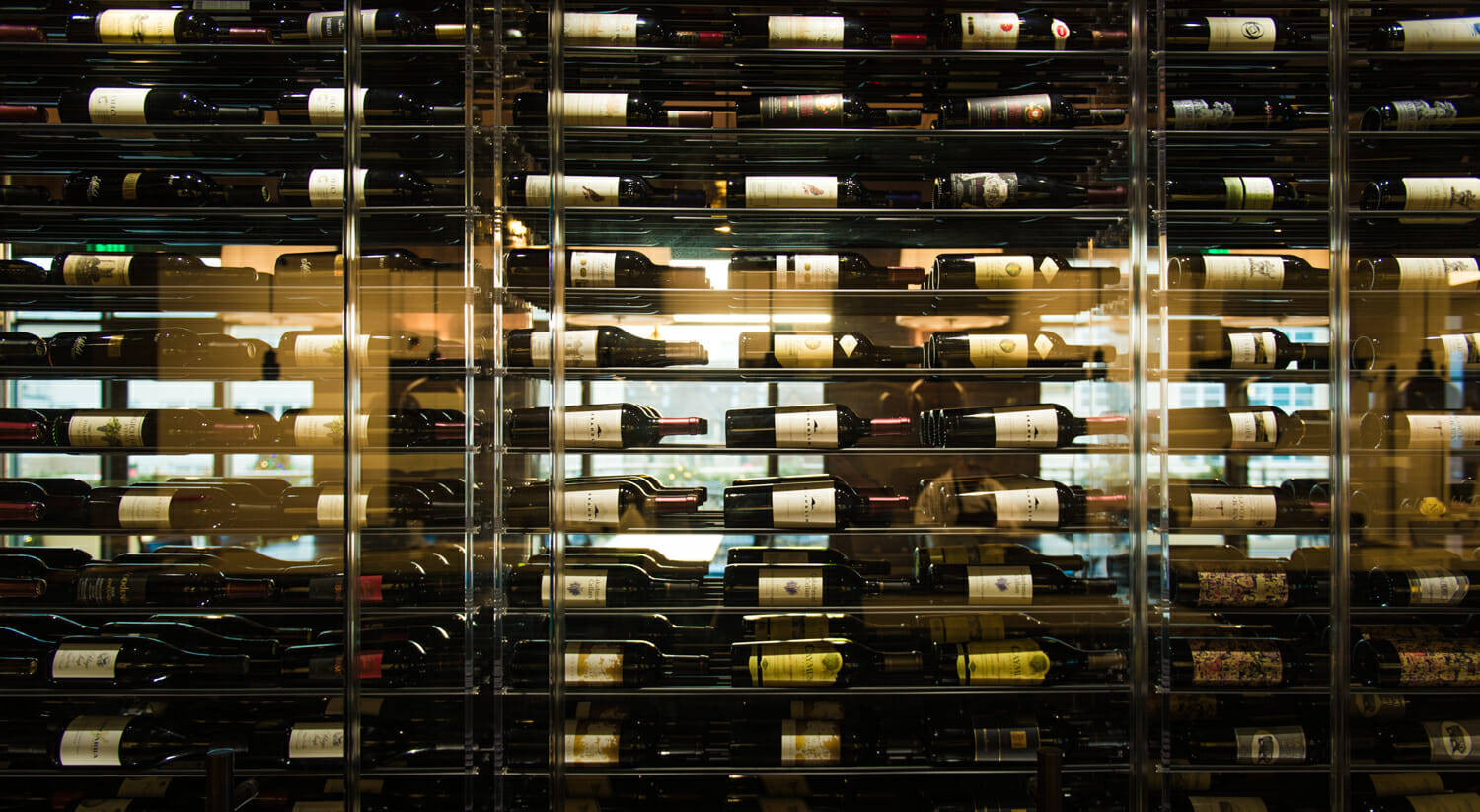 The Chef's Table
The Chef's Table
Host an intimate gathering for friends, family or colleagues at The Chef's Table. This classic private dining room features opulent seating, white-table cloth service and a full complement of AV Equipment for presentations.  Take advantage of a private terrace overlooking beautiful Lake Mendota and bring your gathering outdoors.
Accommodates 2-18 guests.
Augie's Table
Augie's Table
Entertain your guests at Augie's Table. This intimate private dining room features spectacular views of Lake Mendota and The Grand Plaza and is ideal for business meetings or family dinners.
Accommodates up to 6 guests.