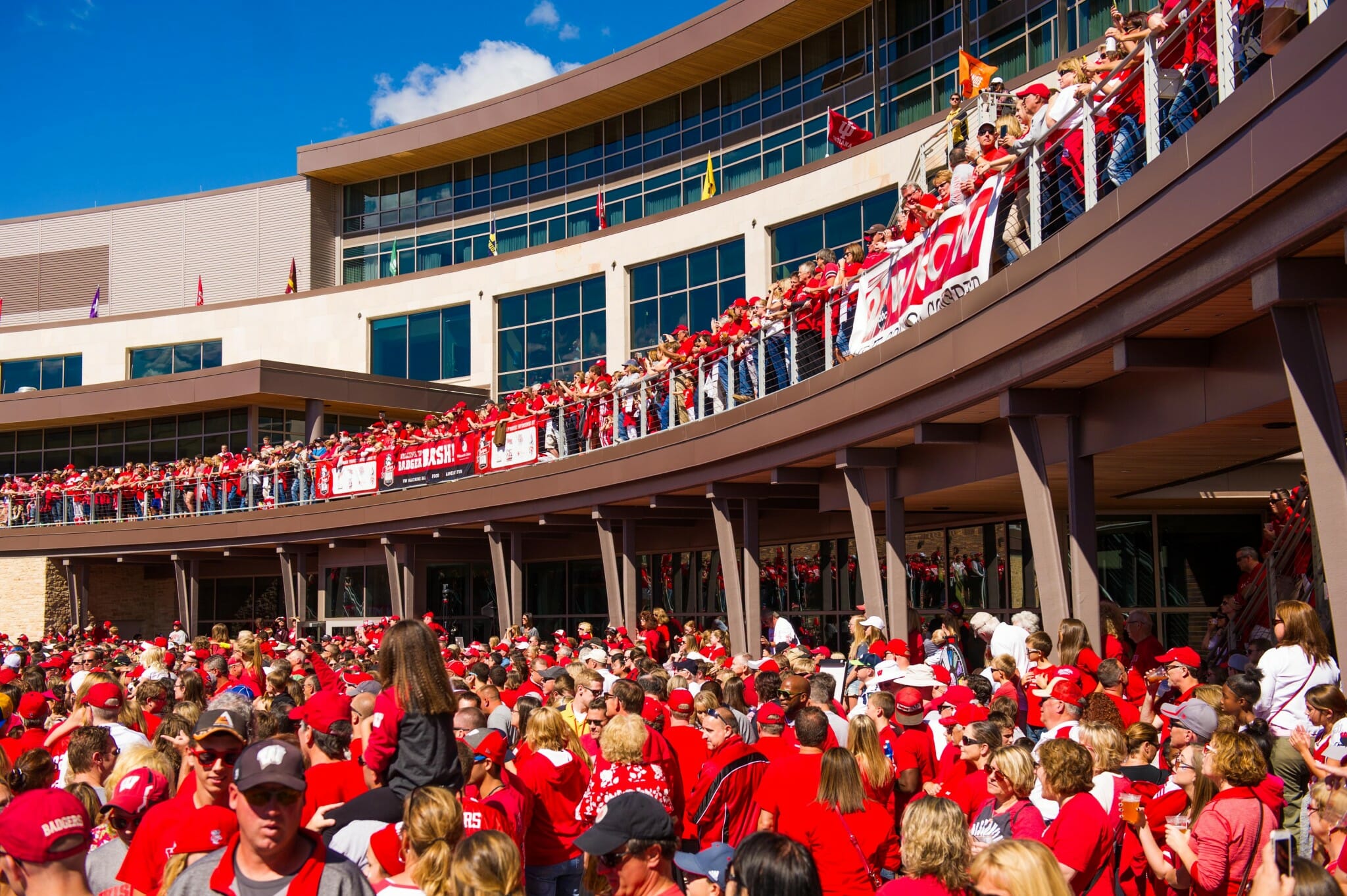 On Wisconsin | Madison's Only Lakeside Tailgate
We know you miss the Wisconsin Union Terrace. (We do, too.) But just because Madison's most iconic beer-drinking spot is closed, doesn't mean you have to miss out on a Badger classic: tailgating on the water.
Every game day on The Plaza, there's music, dancing, drinks, great food, cornhole, and, of course, waves of passionate Badger fans, just like you, sporting their best Bucky gear, right on Lake Mendota.
We throw in a bit of flair, too. That's why, each week, we throw in a surprise to fit the theme of the game.
What will it be for Homecoming 2015? You'll have to stop by to find out.
On, Wisconsin.