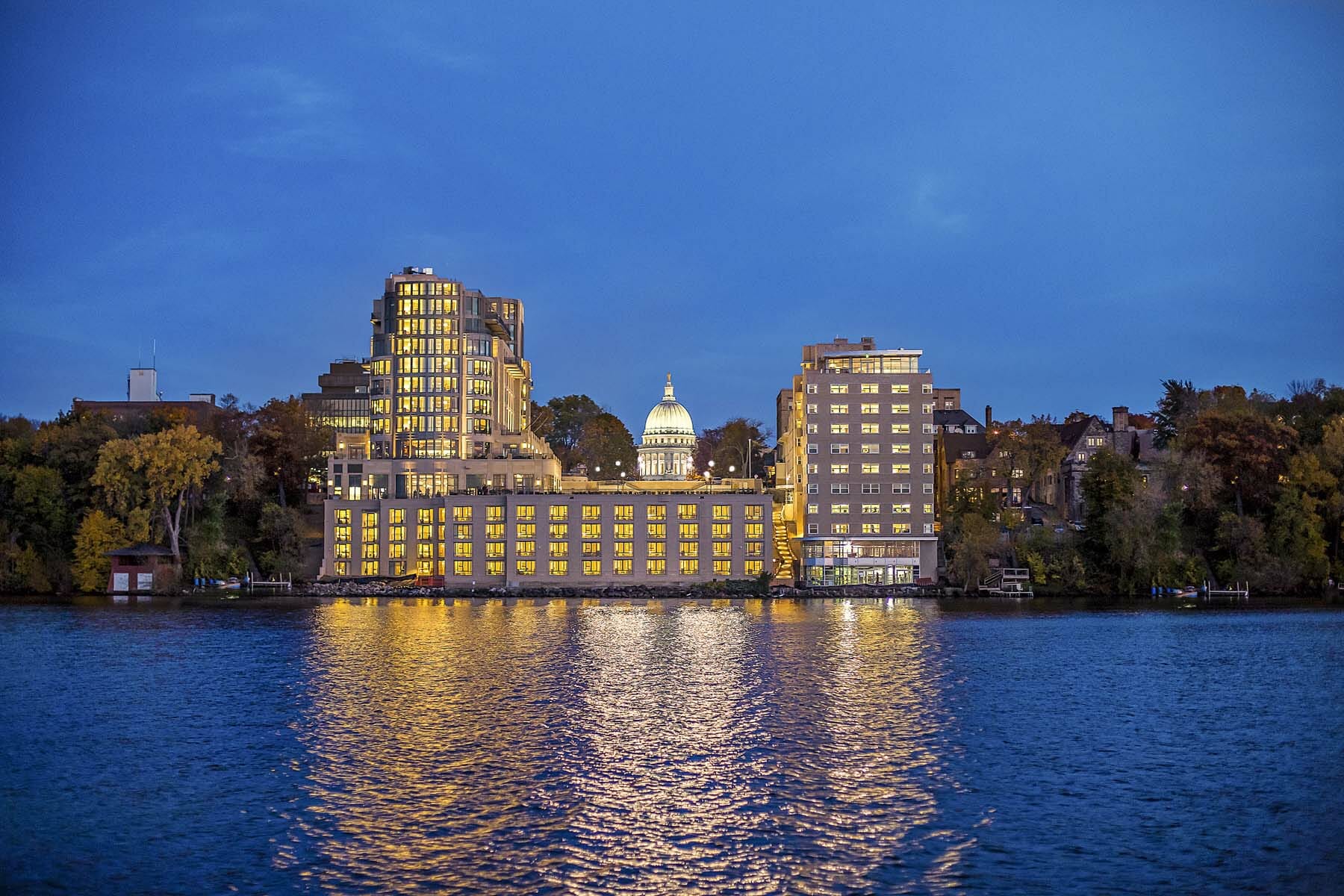 At The Edgewater, Your Story Is Our Story
Our story isn't only ours. It's yours, too. And that of our beloved city and state.
Our media wall showcases invitations from our (first) opening party on April 25, 1948. It houses some of the first American Girl Dolls ever made.
But our wall does not only consist of artifacts behind glass cases. In fact, most of it is interactive.
The media wall is an evolving media experience that will change with time. As new Wisconsin accomplishments come to light — whether about the Wisconsin Idea or the Green Bay Packers, we will change and add stories to the rotation of images.
We also invite you to upload your own pictures to include on our Media Wall, whether you celebrate your wedding day with us or are simply enjoying a brew on The Plaza.
After all, you are part of our story, too.
Guests can retrieve their pictures at one of the two touch tables in The Edgewater Café, where they can crop, frame, rotate and email them to friends and family right from there. No computer necessary.
Come build our history with us.

Special offer: You'll receive a $10 gift card to our world-class spa if you dine at The Statehouse through (end date). Don't leave without uploading a photo of your meal to the media wall.
Published on Aug 26 2015
Last Updated on Nov 26 2021
Categories: News