5 Great Things About State Street: Downtown Madison's 'Forever Street'
People who love Madison Wisconsin get a big grin on their faces when they talk about State Street: the thriving artery that links the State Capitol Square with the University of Wisconsin-Madison campus. Here are 5 things about State Street that will have you grinning, too.
1. It's a Pedestrian Mall (and That's the Only Pedestrian Thing About it)
State Street has been a "pedestrian mall" since the 1970s. The sidewalks are extra wide on both sides, and the street has generous, well-marked bicycle lanes. Wide sidewalks are great for strolling upon, of course, but also for restaurant and cafe outdoor seating.
The street itself is closed to regular traffic, but official city vehicles and those used by some of the State Street businesses can drive on it. And to get you where you want to go, city busses, cabs, trollies, and horse-drawn carriages are allowed.
For some big events, State Street or parts it are closed to all but foot traffic.
2. Two Great Anchors: The Capitol Square and the University of Wisconsin-Madison Campus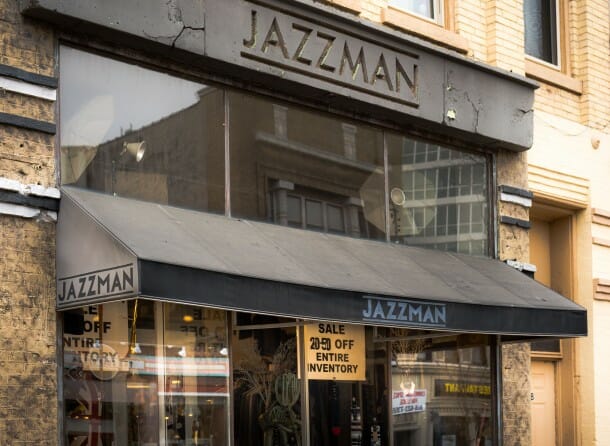 With the grand Wisconsin State Capitol at one end and the heart of the University of Wisconsin-Madison (GO BADGERS!) campus at the other, State Street will always be the pulse of downtown Madison.
And that's exactly how it was designed, says Downtown Madison Inc. President, Susan Schmitz.
"The way our forefathers laid out the downtown — the Capitol Building at one end and Bascom Hall at the other end, connected by a retail street — meant we'd always have great commerce on State Street," Schmitz says. "It's our classic forever street."
3. The Overture Center for the Arts and the Madison Museum of Contemporary Art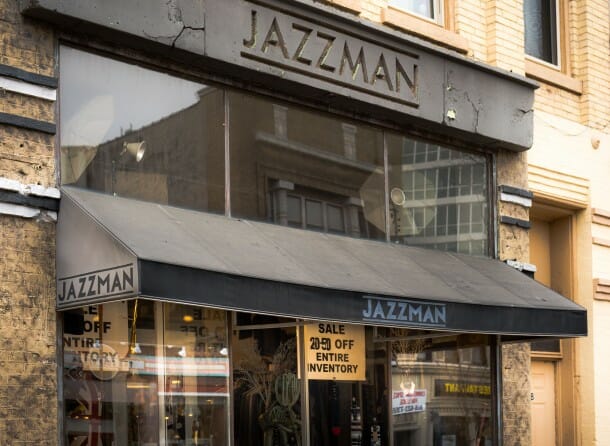 Designed by renowned architect Cesar Pelli and opened in 2004, the Overture Center for the Arts contains five performance spaces for concerts, plays and other events, a big honkin' pipe organ, and more.
You can see a travelling Broadway show in Overture Hall, a silent movie — yes of course it's accompanied by a live organ player — in Duck Soup Cinema, free Saturday morning Kids in the Rotunda shows, and a huge variety of other events.
4. The Shopping: Bring Home Something Amazing and Unique
In a brief blog post, we really can't do justice to the variety of shops packed into State Street, although it's only a bit over half a mile long. (Travel Note: That's a 12-minute walk or a 4-minute bike ride end-to-end, says Google Maps. But plan on at least two to four hours to allow for all the cool stuff you'll need to stop and look at, buy, eat, drink, etc. Oh, and selfies. Leave time for several of those. In fact, better set aside half a day, give or take.)
What stands out is how many places are locally owned, unique shops; some that have been here for decades and others opening within the last year or two.
Here's a small sample of State Street's unique shopping experiences: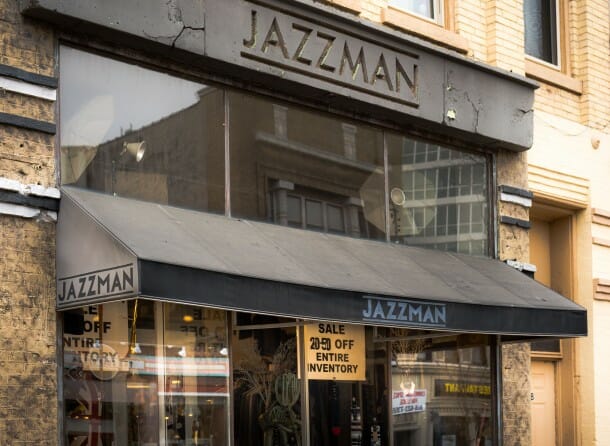 Little Luxuries
Perfectly named. The vintage kids' toys alone are worth the visit. The perfect place to find gifts for the hard-to-shop-for people in your life. (230 State Street)
Soap Opera
Just walk in for an instant aromatherapy session. Natural soaps. oils, lotions, and other body care products, many made by exclusively by Soap Opera, and custom blended for you. (319 State Street)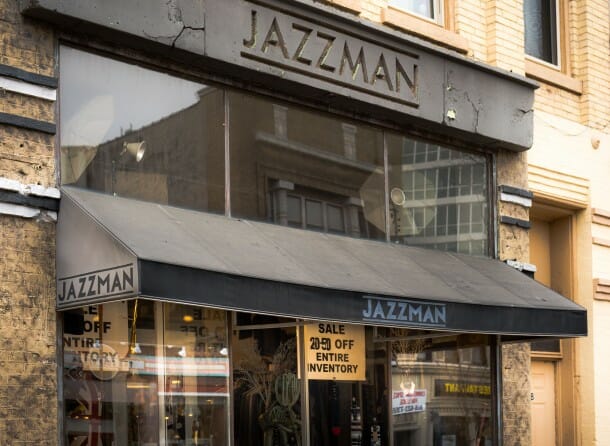 Jazzman
Distinctive fashion and accessories, with a bit of an edge, for men. Locals love this place for the knowledgeable staff — and just guess what kind of vinyl they'll be spinning. (340 State Street)
Vom FassCasks of imported whiskey and other spirits line the walls, with gourmet oils and vinegars, fine wines, and staff members who can give you a tasting tour through all of it. (127 State Street)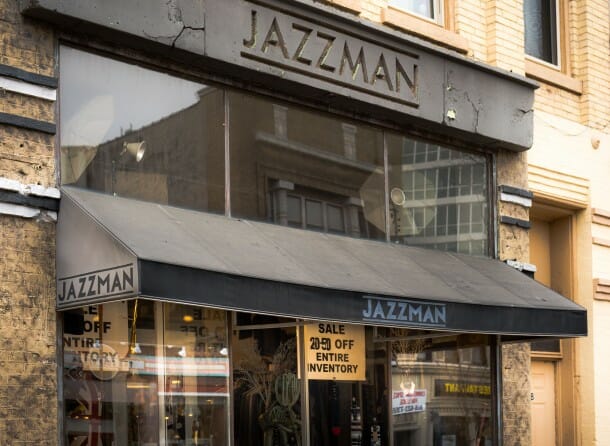 Anthology
A sumptuous collection of fine papers, craft kits and handmade goods, with workshops, instruction, and inspiration for crafters. (218 State Street)
Tellus Mater
The most amazing collection of cool kitchen thingies, accented by quirky glassware, barware, hand-painted Polish pottery, earth-friendly textiles, and did we mention VERY cool kitchen thingies? (409 State Street)
5. State Street is…Just…Different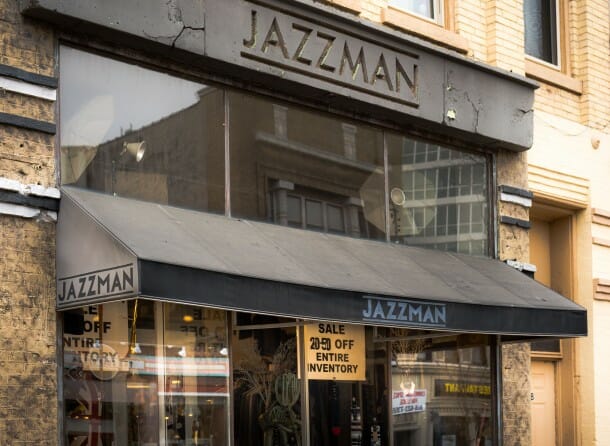 Madison was famously described by a candidate for governor in 1978 as "30 square miles surrounded by reality." He meant it as a dig, but many Madisonians embraced it, then and now. (And for the record, it's now 77 square miles.)Susan Schmitz quote
The Statue of Liberty shown outside State Street Brats above is an homage to a replica of the top of Lady Liberty's head and torch that were put on the ice of Lake Mendota — just a few blocks from State Street — by a student group in 1979, so it appeared she had been dropped into the lake.
Madison and State Street are certainly more cosmopolitan and vibrant today, but that spirit of independent otherness lives on. You'll see it in many little and not-so-little ways on any given day or night on State Street — it's forever a part of our forever street.