Pick Your Holiday Perk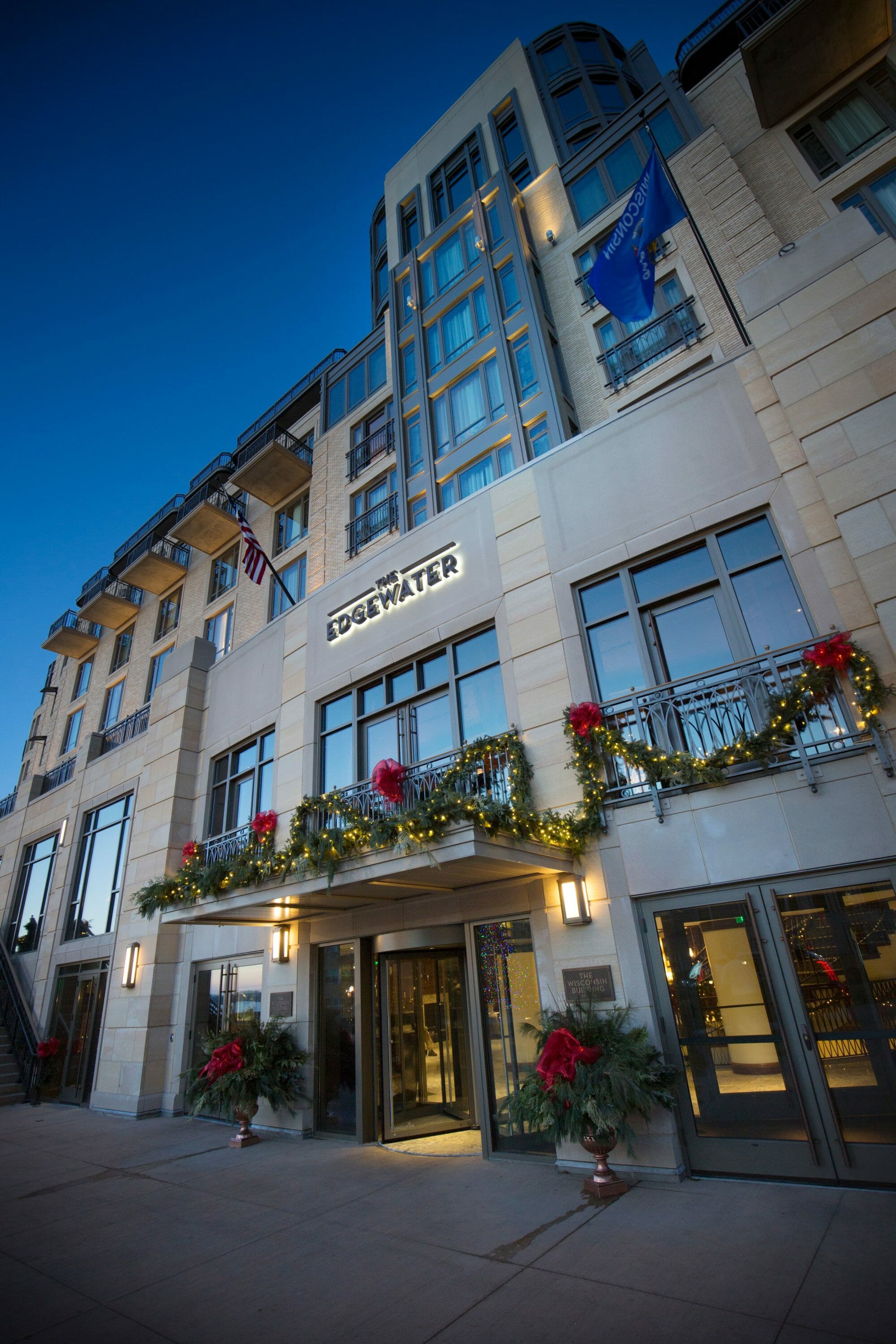 Madison's Place for the Holidays
Treat your team to a holiday event! From the board room to the ballroom, our private event spaces are sure to wow every crowd—all with holiday specials curated by our creative culinary team.
Spa-liday Retreat
Relax & reboot with your team at The Edgewater Spa. Surprise your group for a full or half day experience and provide a respite from the hustle and bustle of everyday life. Treatment options include facials, massage, manicures, pedicures and more.
Spa-liday in a Box
We'll curate our favorite products for a pampering spa-at-home experience. From our "Zen Den" package complete with eye pads, candle and CBD balm to our luxurious spa robes, our personal shopping team can pull a variety of options sure to relax your team.
Winter Overnight Accomodations
Throughout the winter months, we are able to offer a negotiated rate for your team to reserve at their convienence. Add on vouchers to the Ice Rink or a spa experience for a complete winter getaway!
Gift Cards
Allow your associates to create their own individual Edgewater experience. We can offer price ranges to match your budget. Orders of $500+ receive a 5% discount; orders of $1000+ receive a $10% discount. Not applicable towards group reservations or group events.
Holiday Private Dining
The Wine Room | Capacity: up to 30
The Wine Room offers a warm and stylish dining room for small groups. With elegant plank floors, comfortable seating and a view of our famous wine wall, your next private event will be cozy and enjoyable.
The Chef's Table | Capacity: up to 18
Host an intimate gathering at The Chef's Table. This classic private dining room features opulent seating and a full menu of AV Equipment for presentations. Take advantage of a private terrace overlooking beautiful Lake Mendota and bring your gathering outdoors.
Augie's Alcoves | Capacity: up to 20
Tuck your group away in a cozy alcove in Augie's Tavern. Decorated for the holidays, groups can order light bites or a larger meal, all in a festive atmosphere. Taste new holiday cocktails created uniquely for Madison and take advantage of Holiday Happy Hours.
Augie's Table | Capacity: up to 6
Grab a small group and entertain up to 7 guests at Augie's Table, which features spectacular views of Lake Mendota and The Grand Plaza. Head down to the Ice House after for skating.
Whether dining with colleagues and clients, or family and friends, our friendly, knowledgeable team will take care of every single detail to ensure your gathering is executed seamlessly.
Contact: sales@theedgewater.com | 608.535.8123
Lights on the Lake at The Boathouse
Capacity: up to 70
A quintessential Edgewater experience would not be complete without the casual atmosphere and laid back fare of the Boathouse. Plan a cozy Hot Cocoa Holiday gathering or a winter Flannel & Frost Soirée. Or, grab a smaller group for mistletoe and margs on the second floor. Whatever the occasion, The Boathouse has an atmosphere that everyone loves.
There's no place like The Edgewater for the holidays!
From private dining to office-wide parties, picture this place for your festive celebrations. Combine any of these offers to meet your holiday needs.
Contact: Tina Jacobson | tjacobson@theedgewater.com | sales@theedgewater.com